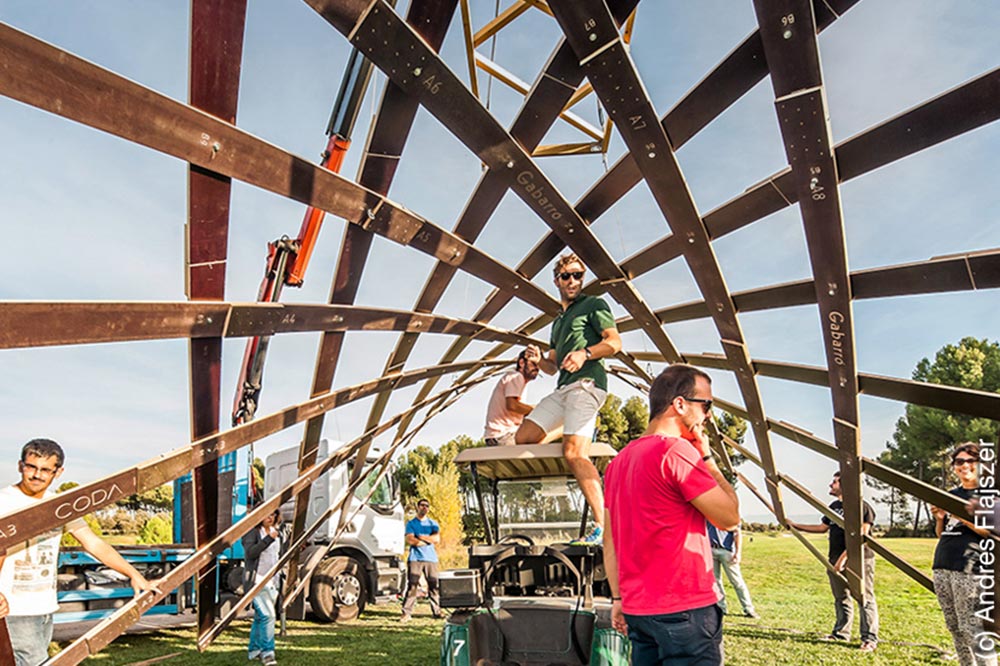 Master: Parametric Design in Architecture
Pre-enrolment 2015/2016 course open click here
The emergence of ICT has supposed a paradigm shift for architecture. Parametric design, digital manufacturing, 3D printing and prototyping are revolutionizing the scene of the 21st century architecture and opening doors to new models of sectoral development and new multidisciplinary professional profiles able to meet the challenges of this socio-economic change.
The architectural project is a complex process that should allow linking knowledge management with design in an operative way. We call parameters to all categories of information that affect decision-making in the development of a project. This is the goal of parametric architecture: go beyond geometry and form to design a system with all variables / categories involved in the process. This is the potential of current software tools: Grasshopper, Rhinoceros, Revit, Dynamo, etc; which allow to change the design process, transforming architects in builders of systems and not just models.
In this context, many current courses offer a partial view based on the direct application of the software on CNC machines to produce complex objects. This Master degree, however, offers a comprehensive approach: qualifies professionals in advanced architectural creation, focused on efficiency in buildings and environmental commitment.
The Master in Parametric Design is divided into two independent post-graduate courses, dynamically focused on creative process and applied production phase. The first one, Digital Design and Fabrication, gives the student knowledge in parametric geometry, digital fabrication and contemporary architecture, all needed to develop the potential of parametric design. The course includes practical workshops on parametric software, geometry or CNC machines, aimed at solving real challenges of complex architectural design. In the second on, Performative Parametric Design, real applications will be explored by means of the parametric design and the behaviour of designed objects will be thoroughly verified, demanding digital manufacturing the same rigour and requirements we expect from traditional architectural design. In this module, we seek interaction and synergies between parametric design and implementation of the algorithmics to other disciplines such as BIM, urban design, planning, construction, structures, facilities, services or climate for more efficient and sustainable applicable results.
The Master degree is taught in the School of Architecture of el Vallès (ETSAV), offering a residence of international students as well as equipment and facilities of the latest technology necessary for this training. Its model workshop, digital laboratories and technology centre CRITT, in addition to collaboration with the Barcelona Fab Ateneus Network , ​​allow students to explore all possibilities in parametric design techniques.
Keywords: Parametric, Digital, Design, Computer Design, Architecture, Geometry, Fabrication